Philippines, are we ready for this?  On keeping up with 21st century learning 
Article: Making 21st Century Schools by Bob Pearlman
Video: Was able to see this during Fr. Jboy and Nico's report on Digital Age Learners. :) Got it from Youtube. 
Quick Summary: Making 21st Century Schools by Bob Pearlman
The article entitled "Making 21st Century Schools" is about the new Learner-Centered, Information-Age type of schools slowly peeking and badly wanting to make its way out into the 21st Century. Entirely different from the traditional school system which majority of our schools are into worldwide, 21st century schools are primarily focused on the learner. To quote from the article, "There are no "students" and no "teachers". Instead there are "learners" and "facilitators"." Student-Centered learning is a very familiar scenario in our educational systems; probably similar to a progressive type of approach. But then, another key factor comes in which is the information-age type of school. In a 21st century school every student has access to a computer. Students must be wired or connected for school tasks. Desk-chair setups are different as tables are encouraged to be put together as needed for collaborative projects. And schools must be technologically equipped for a fast paced and up to beat learning of the 21st century individual.
As mentioned in the article, 21st century classrooms are fit for a seminar/workshop type wherein students can have enough space/ room to do mobile work. Tons of collaborative work will be dealt with for team projects so there must be conference rooms and a digital library. To sum up the description on what it looks like, 21st century classrooms must have that feel of being in a workplace; making the students experience that they are not in a traditional school setup where there is a one is to one desk, a chalkboard or whiteboard and a dominant-authoritarian teacher whom everyone pleases and follows. Thus, letting the students have a slice of what the real workplace is, how to move in the real world and what to do in real work scenarios.
21st century schools also concentrate on developing the following outcomes for holistic-real-world preparation: content standards, collaboration, critical thinking, oral communication, written communication, career preparation, citizenship and ethics, and technology literacy. (p.4, Making 21st Century Schools) The primary goal in assessment is for the student to master such outcomes to graduate. These will then attest that a student is ready and equipped to step out into the real career world.
In line with this learner-centered approach, equipping the students' skills fit for the real world and developing the eight outcomes, the 21st century learning must be patterned to the methodology of Project-Based Learning (PBL). The Buck Institute of Education states that PBL is "a systematic teaching method that engages students in learning knowledge and skills through an extended inquiry process structured around complex, authentic questions and carefully designed products and tasks" (Buck Institute of Education, 2003). Students are put into pragmatic, real-world scenario projects and tasks that wonderfully light up the students' interests and taps into the goal of developing what students' need to learn. Self-directed learning is a behaviour aimed to be attained on this learning model as it aspires to bring about motivated students consistently checking upon themselves on their own progress. In line with this, the assessment criteria are clear and transparent. Grades may be seen anytime and anywhere online by the students and the parents. No need to wait for a couple of weeks or months to see the actual grade of the pupil. By being able to do this, students may keep track of their status and standing in class and will be able to make improvements along the way. As collaboration is inserted in the curriculum, peer evaluation is necessary as well as their peers will contribute on giving grades by assessing them on their collaboration skills.
For such system to take into full and real effect, profound changes in pedagogy must take place. In putting all the important 21st century factors altogether, such system will work. In dealing with 21st century learners, or perhaps with everyone, learners work best and engage themselves best when they know that what they're learning is relevant to their lives and to the world they live in. They engage in self-directed learning when educators don't focus on what they think the students must know but rather must focus on what is pertinent to the students' lives. The teachers must also be given consistent guidance and help in professional development to be at par with the demands of this approach. Lastly, technology must be present. Technology advancement is one of the primary concerns of the needed change in education, thus, equipping the students, the teachers and the school with the fitting technology is the start of the wonderful beginning to embracing the 21st century learning.
My two cents on the 21st century learning implications to the Philippine setting
Such freshly introduced shift in education is too wonderful to pass up, though it's obviously quite expensive. The essential goals and outcomes for a holistic-real-world preparation are what our students need nowadays to adapt well to the fast paced career world. It's nice to know that certain discoveries such as developing essential attributes for real world survival has been inserted into education in line with the rapid changes on the learners because of the digital age. It is true that students learn best when they know that what they're learning is pertinent to their lives and into the world they live in. This 21st century educational model directly points to such factors.
21st century learning is wonderful don't you think? Given all these brilliant shifts in education to be in line with the changing learner, how in the world will the Philippines keep up to be at par? Perhaps the ruling classes have already mulled over and considered this need in applying to the Philippine setting but the question is, are we ready for this? Are we up for this? And most importantly, WHEN?
In 21st century learning, not only the facilities and pedagogy changes and improves, but the teachers as well. At the end of everything, to make the school effective, it always boils down to the teacher. Professional support and development is needed. Perhaps in the private schools, this won't much be a problem but as for the public schools, this must be properly tapped into. Proper support for the educators is a must for effective facilitating.
I am in no position to delve in to the nitty-gritty of things in the government-educational sector but by looking at other smaller countries and by considering the current status of the Philippine educational (and national) direction, it looks like there's a slim chance of being like Singapore and the like in the Philippine schools. It's sad to know that the Philippines is actually richer in resources as compared to smaller countries like Singapore but look at how far Singapore is to the national economic and educational development as compared to the Philippines. Applying the learner-centered approach is quite more possible because there are some schools already in the Philippines adapting to the student-centered approach; some are purely into the progressive type (like international schools) and some, though majority are traditional, are somewhat already inserting progressive key points and tactics (like the emerging Understanding By Design and the K to 12 assessment and instruction). However, by looking at the other 21st century main factor which is technology-information age, I think the Philippines might have a difficulty in adapting to this. Big and rich private schools, especially international schools may be able to adapt to this more quickly as they would have funds to support this type of system right away. But this would only serve about less than 5% - 15% of the whole Philippine population – the rich class. How about the remaining percentage which caters to the middle and to the indigent class? How will they be served? By merely looking at the current status of the Philippine public and private schools, it's obvious that some schools are still heavily adjusting on technology and basic educational needs like regular facilities. In the public schools, situation's graver. Rudimentary necessities such as classrooms, books, facilities, chairs, desks, equipped teachers and principals, etc. are immensely a huge problem. If such basic needs are not being fully met, how in the world can technology come in?
We not only look at the public schools but we should look at the Philippine citizens as well. 21st century learning is highly technology based. Access to digital technology is a must. Every learner-individual must have access to fully reach the learning required. How will it be possible if not all children and homes have technological entrée for optimum learning? Will the indigent children still be given the chance to have at least, though not highly like the opulent ones but even just moderate assistance for support?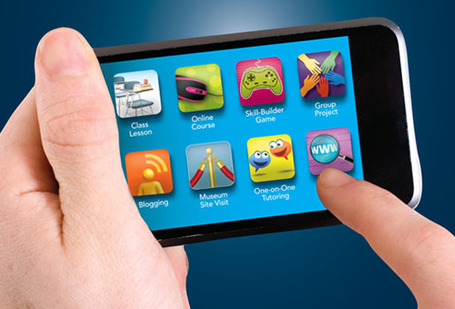 It's a pain to reflect on, to see and to know the vague reality of achieving all these wonderful benefits of 21st century learning in our country now. It's true that the digital age is starting to creep in and shockingly fast changes and innovations are starting to take place. Education has to keep up and keeping up requires budget and support from the educational administrators and most importantly from the Philippine authorities. I appreciate the Philippines' strong attempts to improve the education sector like introducing the K to 12 teaching and learning approach to somehow help the students adapt more to the real world. But then, by looking at the global need and shifts relative to what the Philippines' position is into now, especially in the public schools, we see that our country has a long way to go to catch up. I'm not closing my doors to the Philippine educational improvements to be in line with the 21st century. I still have faith and trust amidst everything. But I sure do hope that I might still be able to see such wonderful digital-technological changes in education when I myself have children of my own, bring them to school and see their application to the real world (Oh ok, alright, I'll extend it up until to my grandchildren). But I hope I will be able to see such changes before I leave this temporal world; one of my hopes as an educator and a faithful citizen of this country.